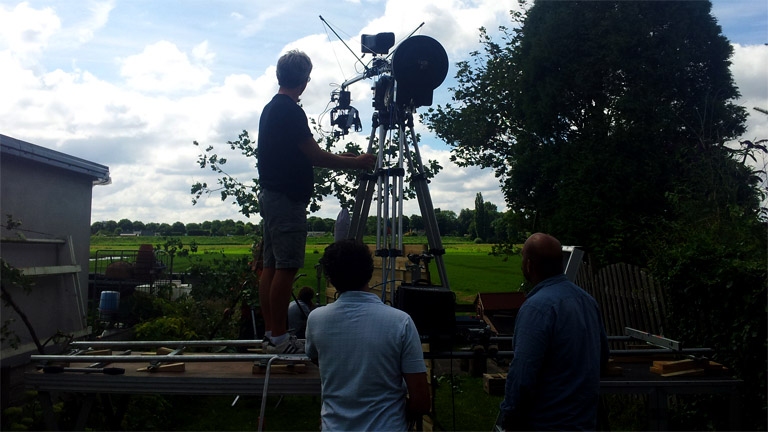 Douwe Egberts Coffee-commercial shot on RED Epic
For the Dutch agency Caviar Edo Kuipers was commisioned to shoot a commercial with the polecam equiped with a Red Epic camera. This was a first time in the Netherlands. D.O.P. Gregg Telussa needed a flexible and lightweight solution to acquire the shots. After a day of testing at rentalhouse Camelot we found out that the camera needed to be stripped completely, untill only the body was left. The RED was then equiped with a Nikkor 20 mm lens and a quite heavy Scorpio  follow focus system.
The story is about neighbours and coffee. To visualize this we made several top down shots looking at neighbours while they interact in some way and the camera moves from one garden or balcony to another. To gain some height and still remain the range of the arm the polecam, mounted on a dolly was put on raisers of +/- 1.5.m. During the day we shot at six locations in Amsterdam.
Please watch the video here.
Agency: Caviar, D.O.P. : Gregg Telussa, grip: Antoin Petiet